United Way of the Concho Valley has three main priorities and one of those is to ensure that children are ready to start kindergarten and are grade-level readers by third grade. Children are learning to read from Kindergarten through Third Grade and are reading to learn from Fourth Grade on. We know that the earlier a child falls behind in school, the higher the chance they will drop out of high school. United Way implemented United We Read as a way to get more books into homes and to raise the awareness of reading to and with children.
United We Read is a project that will happen in Second Grade classrooms across the 14 counties of the Concho Valley. Thanks to HEB and Atmos Energy, every second grader received a copy of the book A Bad Case of Stripes by David Shannon and a craft to go along with the story. Volunteers will fill classrooms to read with students and help assemble crafts. This is vital so students can see adults helping make reading fun and enjoyable! This project will benefit approximately 2,100 students in the Concho Valley. 
To volunteer for the 2023 United WE READ program, please visit: HERE
For questions about United WE READ, please email info@uwcv.org or call 325.949.3716.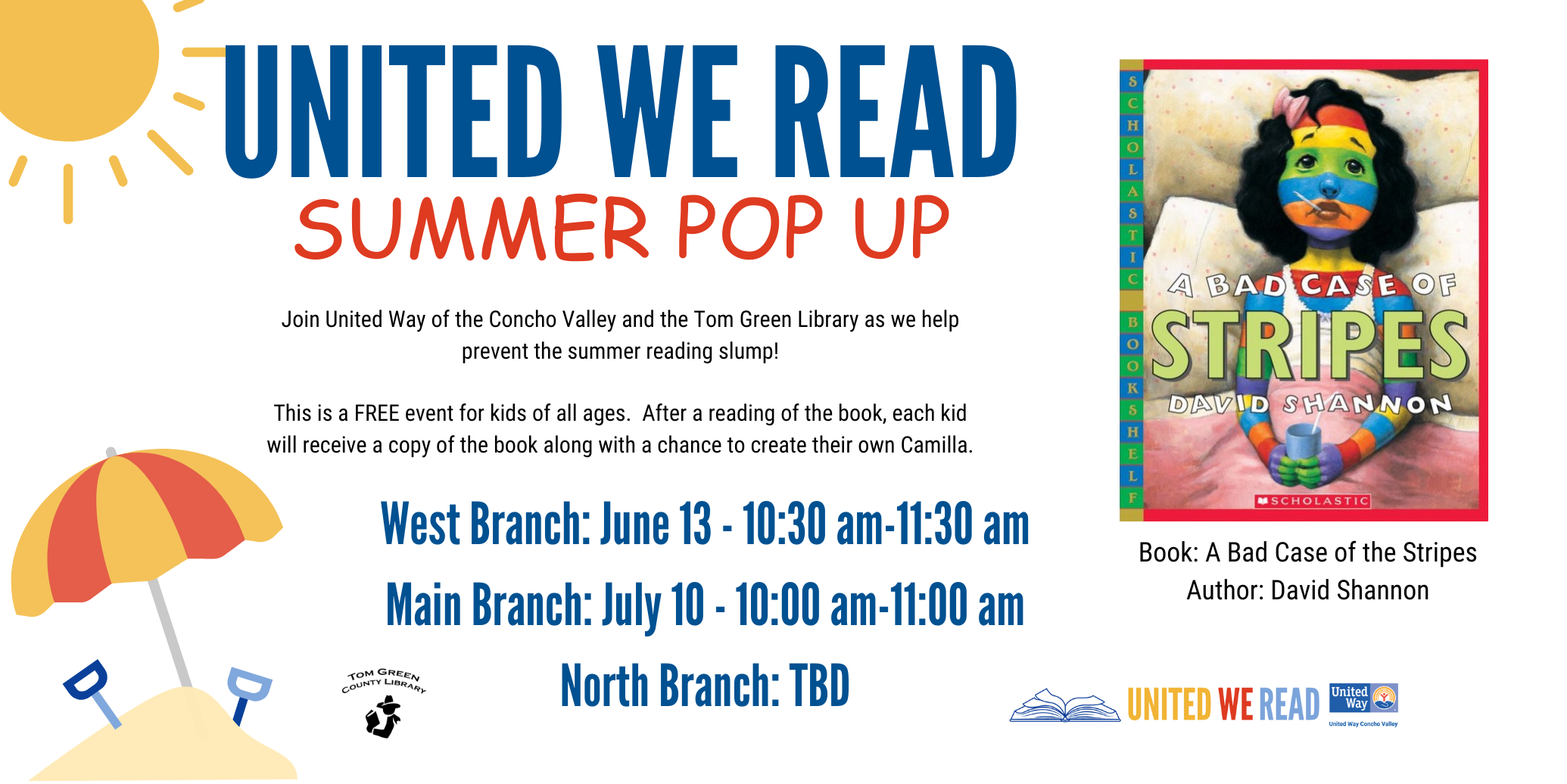 Thank you to our Spring 2023 Sponsors!