UNITED WAY SERVICES 14 COUNTIES
In 2021, United Way Community Partners impacted over 65,000 lives across the Concho Valley. Individuals and families are better equipped to live life to their fullest potential because of the generosity of United Way donors and volunteers. United Way Community Partners create opportunities for families and individuals to thrive across our 14-county region. The map below shows how many people in each county were impacted by United Way Community Partners in 2021: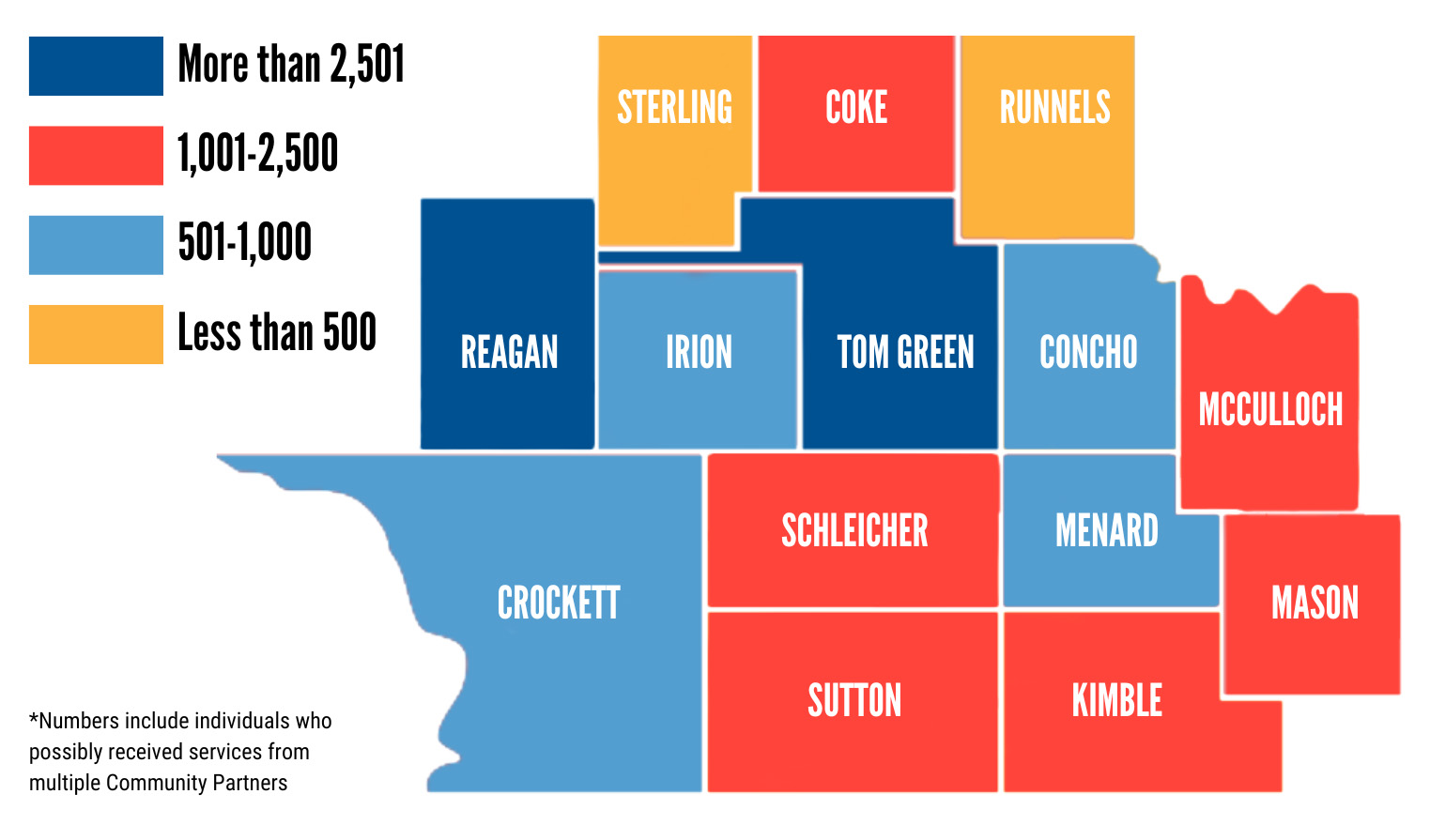 COMMUNITY INITIATIVES. RESULTS YOU CAN SEE. LIFE-CHANGING STORIES.
To tackle deeply rooted issues in our community, we need to address the base causes of these problems instead of providing quick, band-aid fixes. We've collaborated with partners across the community, including nonprofit organizations, policymakers, businesses, and people like you, to develop effective solutions that bring everyone to the table. We've explored how to align our resources and unite our community to create this change. 
Our Focus Areas
Early Childhood Education:  To ensure all children are school ready by kindergarten and grade-level readers by 3rd grade
Safe Homes: To eliminate child abuse and domestic violence in the Concho Valley
Mental Health Support: To provide access to all persons in need of mental health and substance use services