Summer Calendar: Reading and Activities 
As one of our focus areas, United Way of the Concho Valley wants to ensure all children are school ready by kindergarten and grade-level readers by 3rd grade. With this in mind, we are partnering with local school districts, libraries, and our Community Partners to ensure students have access to activities and resources. When summer learning programs are available and when children have access, we can not only help the summer "slump", we can boost student achievement, keep students safe, and their schools and communities are more successful.
Through the Summer Calendar, we are sharing free and low-cost activities to help students engage in learning this summer. Additionally, you will find other resources that will keep students successful, safe and engaged. 
Summer Programs and Camps
Check out these programs and activities from our community: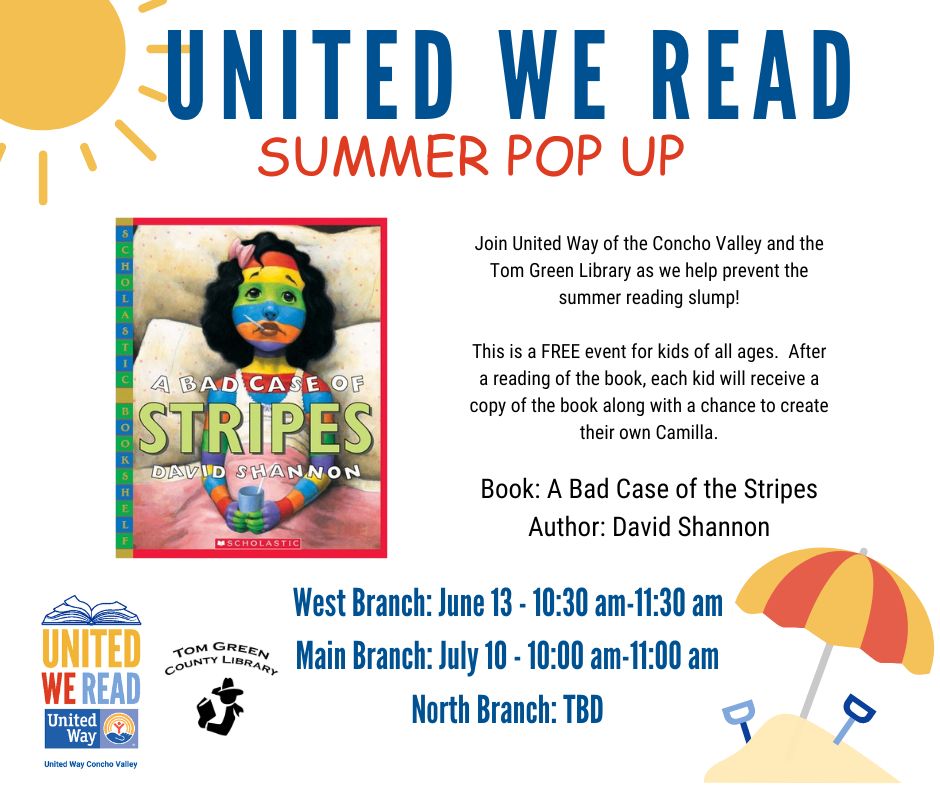 SAISD: Summer Programs
Tom Green Public Library: FREE Summer Activities
Looking for ways to incorporate reading into everyday activities? Below, you will find printable activities, crafts, online learning games, and recipes!